Open Sesame the November Open Day (by CrewMaster Simon Johnson)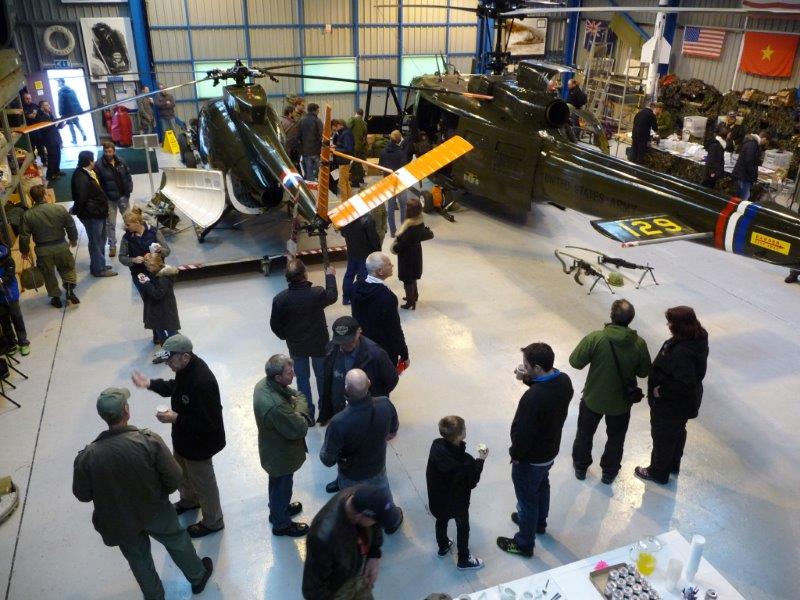 The weather wasn't kind to us on the 15th of November for our Hangar Open Day but it didn't deter the enthusiasm of those that came to take a closer look at our two unique helicopters.
We had put in place contingency plans if the weather was bad. A very large awning was erected by the main gate to the hangar so that Jo, who was greeting people on arrival, would be protected from the worst the weather had to throw at her. It also provided shelter for Richard and Sara to do the BBQ'ing to provide burgers, hotdogs and delicious home-made soup, on this chilly, wet and windy November day.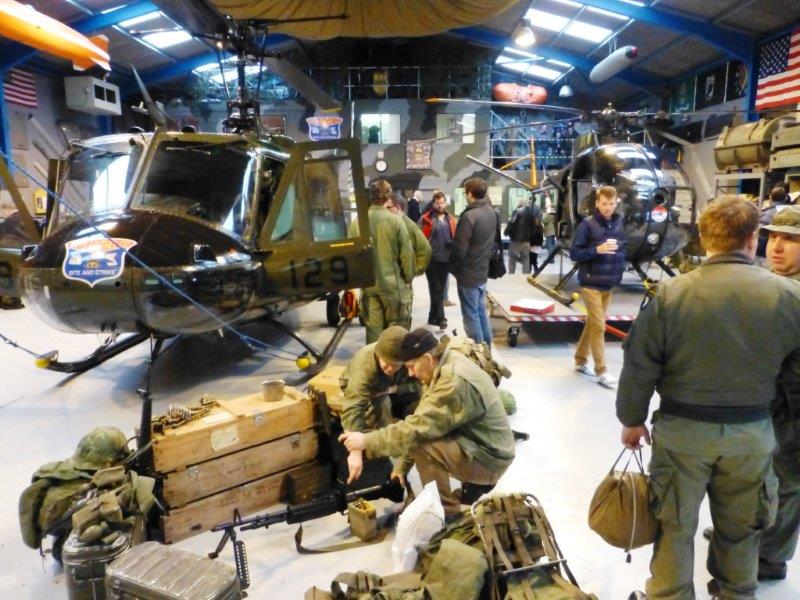 Members of the team were scattered about the hangar with Judith and Ken manning the shop. Nina and I helped with brews. We were treated to some fabulous cup cakes that had been decorated with a picture of 509 printed using edible inks on rice paper. They had been made by an avid huey fan Julia Aldred and went down an absolute storm with people putting some money in our donations pot. Phil and Dick were answering all the technical and pilot type questions with the rest of us just chatting about everything and anything. It's surprising where the conversations go and we all get so much pleasure talking about what we do to similarly interested people.
To entertain the younger visitors a new quiz had been devised. It turned out that it challenged the older visitors as well. I have to admit when asked by one or two to help them with some of the answers I had to put my thinking cap on as I hadn't seen the new quiz questions before.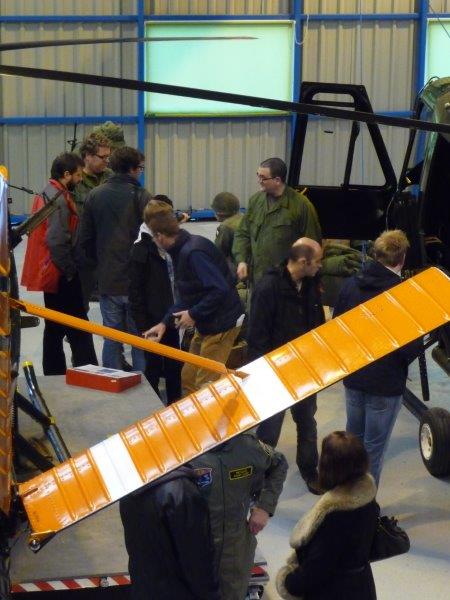 There were a good number of first time visitors to the hangar, so it gives us a good opportunity to show the shorter documentary of the work that we do with the helicopters and our close ties with Vietnam Veterans in the States. It helps to put in perspective just how important our support is to the veterans who were neglected on their return from what was seen as an unpopular war. From the Vietnam Veteran's experiences we as a consequence now show more respect and support for all military veterans from all conflicts.
We also had on hand a good number of the 2/327th 'No Slack' Living History Group. They bring along a good selection of kit and equipment to display. It is always a good talking point as again it sheds light on just what was used by the troops fighting in Vietnam. It also gives everyone a close at hand view of what the helicopters would have looked like with men in full uniform and equipment in the cargo area.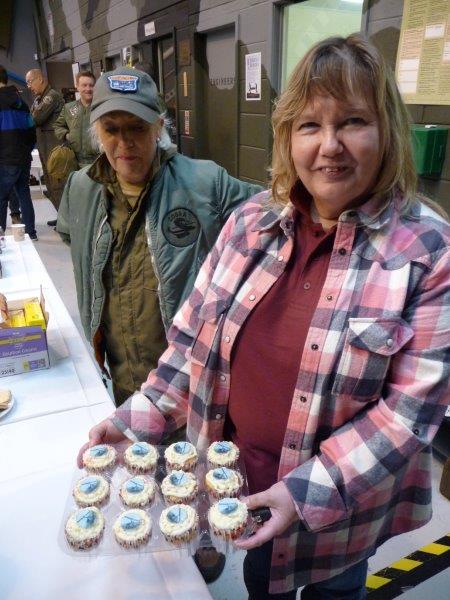 Jon Lowe from BBC Radio Lancashire came along with his producer and presented his whole three hour programme from the hangar. As he commented, he had been past the hangar on many an occasion but never realised just how much there is to see in and around the hangar, a mini museum (well not so mini really). He spoke to a host of people including Phil, Dick, Neil, Jo and myself along with the 327th guys and some of the visitors to the Open Day.
Unfortunately, the weather with the rain and more importantly the wind, never gave up all day which put a slight dampener on the day as we were unable to take the two helicopters outside to ground run them. Although disappointing, everyone enjoyed the opportunity to take a look around and have a chat to the team and get the chance to get close and sit in the helicopters.
Thanks to everyone who braved the weather and made the effort to come and visit us!