Latest News and Articles
Latest News > Days of Our Lives (July 2013)
See below a six page spread about our Hangar Open Days that were held in November and December last year.
A big thank you to Sven Atkin for taking the time to recount his experience of the days (he came to both!) and for his support.
If you would like to go on our database to be informed of the next open day which will be in the late autumn, please register your interest by emailing: jbeswick@huey.co.uk. Alternatively, check our website for details which will be posted nearer the time.
For more details on 'Helicopter Life' magazine, please visit www.helicopterlife.com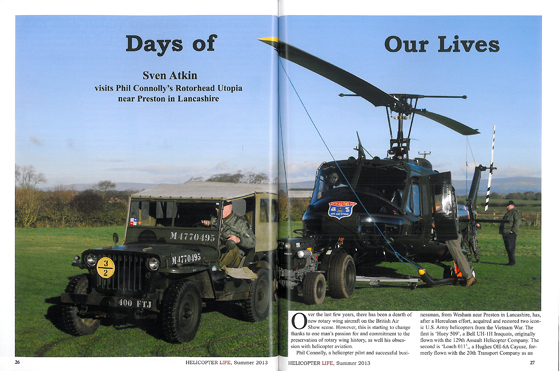 Click to read full article (PDF format)