Once again, we were blessed with good weather, despite some awful weather predictions. Many of our crew and visitors had battled bad weather conditions the day before, combined with heavy half term holiday traffic, so a big thank you to crew and visitors alike for turning up!
Our visitors began to arrive just before 10.00hrs and by 11.30hrs the hangar was a hive of activity and anticipation. A free raffle ticket handed out to all adult visitors was treated like a prized possession and hidden deep in pockets in case it was dropped or mislaid.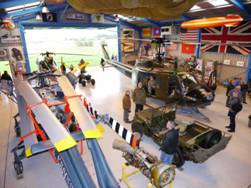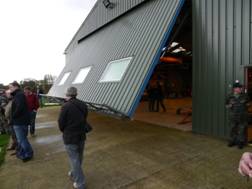 As the hangar door opened and Huey was moved out of the hangar, everyone gathered outside and watched as the helicopter was prepared for flight.
Previous visitors knew what to expect when the raffle was drawn and it is always a time of great excitement as the winning numbers are read out.
Number 13, lucky for Phil Evans and number 27 – Mark Richardson. There were smiles all round, even from the good spirited enthusiasts who would have given anything to be in their place. The re-enactors played their part and the photographers were in action while Huey took the delighted winners for a ride they won't forget in a hurry.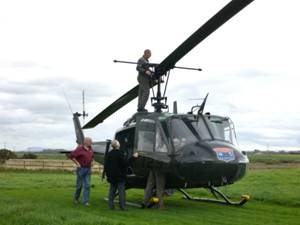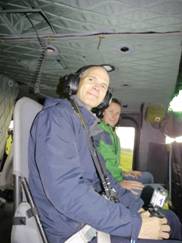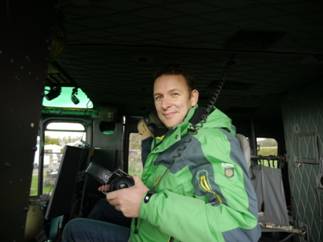 Lucky winners Phil Evans and Mark Richardson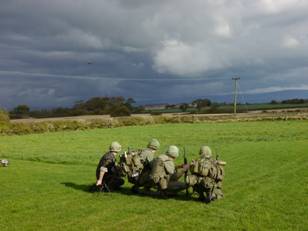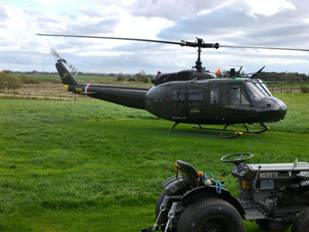 Our re-enactors in position waiting for Huey 509 Perfect landing
We were able to offer hot soup and sandwiches for sale and our shop was busy as people made the most of our 10% sale.
Our re-enactors and crew were on hand to talk with our visitors and supporters and once again we were delighted with the reaction of people visiting our hangar for the first time.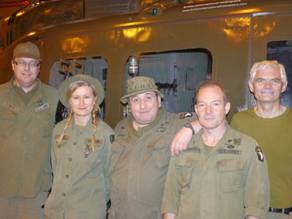 Pictured here are some of the re-enactors from 'No Slack', the UK based Living History group committed to the representation of the 2nd Battalion, 327th Infantry Regiment, 101st Airborne Division during its service in Vietnam. They have recently been selected to become honorary members of the 327th Infantry regiment – a great achievement and we are very proud to be associated with them. See more information about them on www.327infantry.org/node/3733