Latest News and Articles
Latest News > European Air Show Council Meeting Antwerp

European Air Show Council Meeting Antwerp – March 2014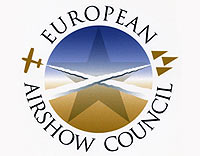 Phil, together with our Chief Pilot Neil Airey and Loach Pilot Dick Barton attended the EAC Convention in Antwerp on 20th- 22nd March and Neil has kindly put together this report on the event.

Three members of the Huey team drove to Antwerp for this 3 day event with the aim of attending the seminars and profiling the huey.co.uk air show helicopters to the various multi-national representatives attending.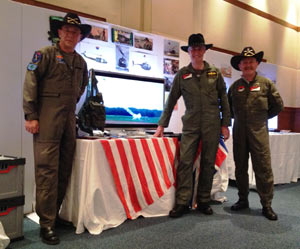 We set up a small display stand in the Delegates Lounge promoting our UH-1H and OH-6A assets with the aim of increasing awareness of our unique Vietnam Veteran helicopters and to highlight the intention to have a TAH-1 Cobra and OH-13 (Bell 47) in the 'flock' sometime in the future. Other Vietnam War Bird operators were very keen to talk with us for the possibility of a combined display event in the future at air shows.

Tony and his excellent Bronco demo team were the first to step up and talk…….…watch this space!

The programme of speakers was excellent, covering a wide variety of topics ranging from the usage of Twitter/Facebook to promote your event (given by the Bournemouth Air Festival Group) right through to the fantastic Far East tour of the Breitling Jets formation team along with its long range, 10 months logistic handling.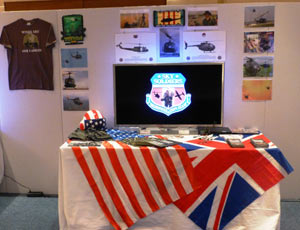 Dr David Stevenson, Consultant in Aviation Medicine, gave a humorous and very informative presentation on stress and fatigue whilst on Air Show duties, highlighting the frail nature of us human beings!

South African test pilot of fame, Des Barker gave a superb presentation on the safety aspects of display flying which linked in very well with Dr Stevenson's points.

The other speakers included Tim Prince (CEO of RIAT), Flt Lt Tim 'Twigs' Dunlop of the BBMF (Battle of Britain Memorial Flight) and Amanda Butcher who talked about finding sponsorship. There were international speakers from Belgium, Finland, Poland and Austria, discussing things like the latest developing technology to assist display line monitoring and displaying the Eurofighter!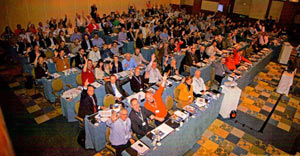 All in all, a very worthwhile event and our sincere thanks go to EAC Chairman Gilbert Buekenberghs, Bob and Sue Dixon and all the 'behind the scenes' organisers who came up trumps with an excellent conference.

Thank you from the Huey team