Welcome to huey.co.uk
Here you will find everything you want to know about huey.co.uk and more. The history of the Bell UH1, the history of our UH1H, appearances, events, the team, photo gallery, shop, restoration and more.
Take a look at how the team has been put together, we reveal all the information, facts and the history of how we started and evolved to be a helicopter operator.
Keep up to date with the progress and latest news of our Huey UH-IH by visiting our regularly updated 'Latest News' and Events pages.
Job Vacancy - Marketing & Purchasing Administrator
A job opportunity has arisen with huey.co.uk for more details see below.

We are looking for an experienced Marketing & Purchasing Administrator. The suitable applicant would be required to provide support to the Company with regard to the marketing of the Company Aircraft and Hangar Facility as well as organising and marketing the Passenger Flight Experiences and Hangar Open Days.
Sourcing / purchasing of merchandise connected to the Company aircraft for selling through the Website/Events Shop. Purchasing aircraft parts with full guidance from the MD and Maintenance Engineer.
Please note that there would also be the occasional overnight offsite attendance for marketing purposes at Airshow Events and Marketing Events.
To view full job specification and to apply for this role click here.

Huey on Television - Don't Tell the Bride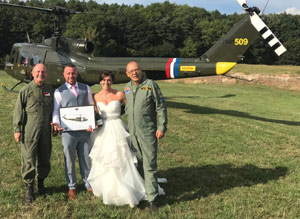 Did you catch us on TV last night? (7th November 2018). 1 Groom ....1 Bride .....1 helicopter!
Congratulations from the Huey Team to Reece and Lucy.
Don't worry if you missed it as you can see it on catch up.

www.channel4.com/programmes/dont-tell-the-bride/on-demand/67675-013

Miss Saigon - Palace Theatre Manchester Video
Miss Saigon - Manchester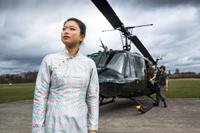 Huey 509 landed in Manchester on Friday 23rd March 2018 to mark the launch of Miss Saigon the musical at the Palace Theatre.

Set during the Vietnam War, Miss Saigon is a tale of love, of pain, and of heartache. The classic musical tells the story of young Kim, a 17-year-old girl who flees to Saigon after watching her village burn to the ground.

The show continues at Manchester Palace Theatre until Saturday 12th May. For more information go to www.atgtickets.com/venues/palace-theatre-manchester/

Future tour dates for Miss Saigon can be found here.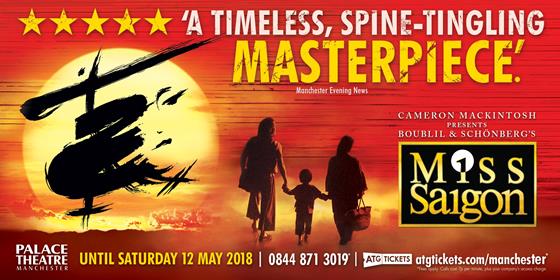 IRELAND'S MLITARY STORY - ISSUE 5

Ireland's Military Story - Issue 5 (Spring 2017) heavily features the Huey Helicopter and its involvement in the Vietnam War over several articles.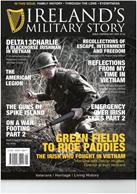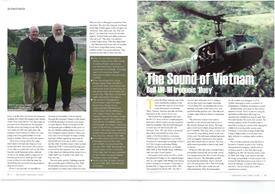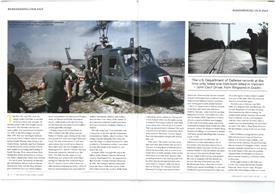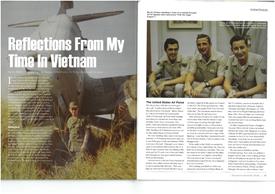 The articles gives a detailed technical and historical description of our helicopter and is available now at a RRP of £7.50. For more information please visit the Irelands Military Story website www.irelandsmilitarystory.ie where you can find out details of all previous issues.

AVIATION CLASSICS – Issue number 27 out now!!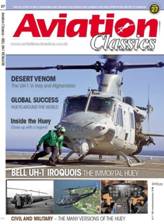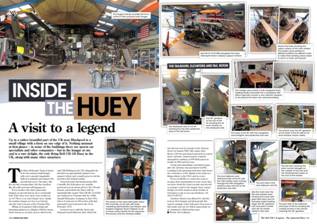 Exciting news for all our Huey Fans!! Huey 509 is featured in the current edition of Aviation Classics which was released for sale on the 5th March 2015. The whole edition is dedicated to the Bell Huey and there is 12 page article on our very own Huey 509. The photographs were taken by the Aviation Classics team during a visit to our hangar in the autumn of 2014 and include shots of the internal sections which are normally only accessed by the pilots or the maintenance teams. The article gives a detailed technical and historical description of our helicopter and is available now at a RRP of £7.99 from stockists such as WHSmiths or from Aviation Classics direct. For more information please visit the Aviation Classics website www.aviationclassics.co.uk where you can find out details of all previous issues, purchase a digital copy of any of the issues or take advantage of an Aviation Classics subscription package.

NEW BOOK IN STOCK!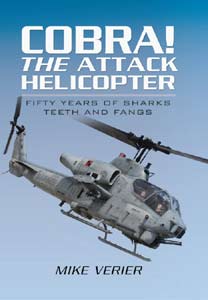 The Spitfire of helicopters, Bell's AH-1 was the world's first Attack helicopter. Born as an 'interim' type during the Vietnam War it has remained in continuous front- line service and production ever since – an unequalled record.

This fully illustrated volume charts the ubiquitous 'Snake' in detail from its earliest inception through to the awesome AH-1Z 'Zulu' now deployed.

The author's long and close involvement with the Cobra community is fully reflected in a rich and informative narrative that gives this iconic aircraft the spotlight it so clearly deserves as its 50th anniversary approaches.

Cobra! The Attack Helicopter
Mike Verier
Buy it now in the Huey Shop
£20 (+£2.50 UK p&p)
HUEY 509 FLYING DISPLAY



This footage was taken at the Heart of Scotland Airshow, Perth Airport, Scone in 2010 and features here with the kind permission of Malcolm Auld.
BITE AND STRIKE books back in stock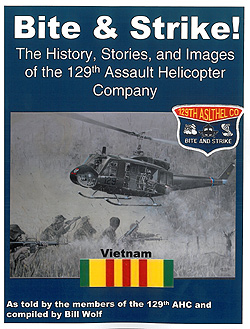 326 pages of history, stories and images – now in full colour - as told by the members of the 129th AHC and compiled by 129th veteran Bill Wolf.
Our Huey supported the troops of 129th AHC and we are extremely proud to offer this book for sale in our shop.
The foreward by Bill Wolf begins:
'Over three decades ago the men of the 129th Assault Helicopter Company spent a part of their youth in the distant southeast Asian country of Vietnam in an unpopular war. Helicopter casualties accounted for 10% of the fatalities. Thirty nine members of the 129th did not return. For those that did return, each had to deal with the impact of these losses physically and emotionally.'
What follows is a moving record of personal accounts and photographs from members of the 129th of their time in Vietnam at work and during their time out. Also featured are stories and poems; some humorous, some sad, all extremely moving.
The original publication featured black and white photographs – they are now in full colour.
As Bill Wolf comments ' Many of these stories and poems reflect the history of the 129th as much as the 'official records' for they offer an insight into the mind of those who have witnessed much. They reflect the daily lives of the crews, their experiences, their tragedies and their honour'.

http://www.huey.co.uk/hueyshop/index.php?productid=1703

THE FUTURE